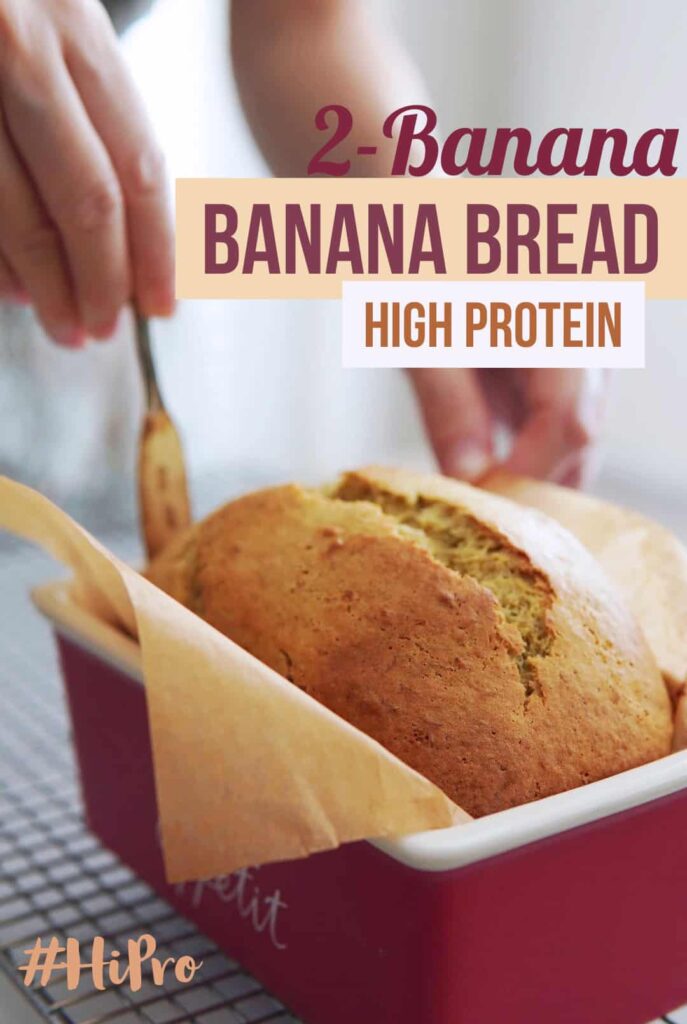 Yield: 8 pieces
2-Banana High Protein Banana Bread
If you love baking, it's likely you have tried making banana bread. The thing is, recipes out there varies in terms of the numbers of bananas needed. Some calls for one banana but I feel that there isn't enough "banana" taste. Some calls for 3 but I usually don't have 3 ripe bananas sitting around. I'd love to share my 2-banana high protein banana bread recipe. A portion of flour has been replaced by our protein powder.
Ingredients
1 1/2 cup All purpose flour
1 1/2 tsp baking powder
1/2 tsp salt
1/4 tsp baking soda
1/3 cup avocado oil or other cooking oil
1/2 cup raw sugar
2 eggs add one at a time
2 ripe banana medium
Instructions
Preheat oven to 350F.
In a medium bowl, whisk together well all dry ingredients (the first 5 ingredients). Set aside.
In a large bowl with an electric mixer on low speed setting, cream together the oil and sugar for about 2 minutes.
Add the eggs, one at a time, beating well between each addition.
With the mixer on low, add the flour mixture, alternately with the mashed bananas. Hand mix with spatula is needed.
Grease an 8×4-inch loaf pan with butter or oil, then line it with parchment paper.
Pour batter into the loaf pan to about 70% to 80% full. If you use a smaller loaf pan, you can pour the remaining batter into a muffin pan.
Bake for 45-50 minutes. Muffin should be done in about 18 to 20 minutes.
Remove banana bread from the loaf pan and let cool for 20 minutes. Serve immediately.
Notes
You may substitute eggs with flax eggs in this recipe. 
Keyword: banana bread, workout snacks
Nutrition Information:
Amount Per Serving:
Calories:

205 kcal
Total Fat:

3g
Saturated Fat:

1.2g
Cholesterol:

41mg
Fiber:

2g
Sugar:

16.3g
Protein:

7.2g